A small expansion set in the AVP universe.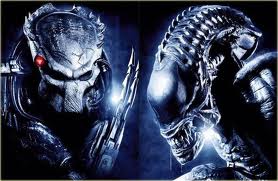 These three races are prone to attempting to kill one another.
Character Creation
Edit
The race articles give starter options for the character. They may then distribute 10 points around to increase their attributes (these count double if used on hp).
The game can be played in a variety of different settings, mainly starships and barren planets. The setting is chosen by the GM.
Equipment
Edit
For the weapons available, please see AVP: Weapons.
Armours are on the race pages, along with items.
Ad blocker interference detected!
Wikia is a free-to-use site that makes money from advertising. We have a modified experience for viewers using ad blockers

Wikia is not accessible if you've made further modifications. Remove the custom ad blocker rule(s) and the page will load as expected.