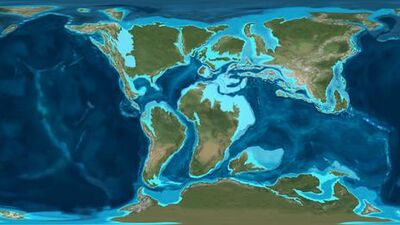 The Cretaceous Period is a time period visitable in the
Doctor Who Expansion
if the player owns a TARDIS or Void Manipulator. There are a few Time Corridors leading here. Note that as there are no sapient species here, quests involving this time zone will have to be initiated from other time zones.
Creatures
Edit
Early Cretaceous
Edit
Giganotosaurus was one of the largest known theropod dinosaurs. It lived in the
Cretaceous
.
Health: 240
Strength: 65
Stealth: 2
Argentinosaurus was a 30m long titanosaur from Cretaceous Argentina. It weighed around 73 tonnes, making it the heaviest dinosaur known from more than fragmentary material.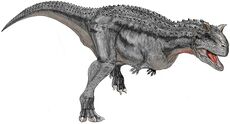 Carnotaurus was an 8m long abelisaurid from Cretaceous Argentina.
Carcharodontosaurus was a large allosaurid from Africa in the
Cretaceous
.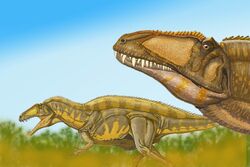 Acrocanthosaurus was a genus of large theropod that lived in North America during the Early Cretaceous Period. It reached 12m long and weighed up to 7 tonnes.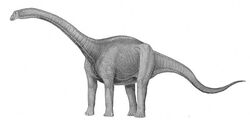 Paralititan was a very large sauropod from Africa in the DW: Cretaceous Period. It reached up to 59 tonnes in weight.
Astrodon is a genus of sauropod dinosaur native to early Cretaceous North America. They grew to 18m long.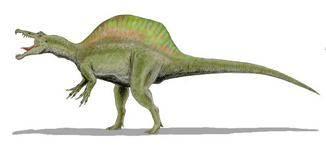 Spinosaurus was a sail-backed dinosaur of
Cretaceous
Africa. It was one of the largest theropods of all time.
Health: 250
Strength: 70
Stealth: 0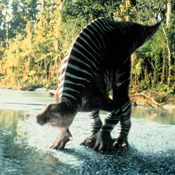 Iguanodon is a Early
Cretaceous
dinosaur that was found in Europe.
Health: 180
Strength: 30
Stealth: 1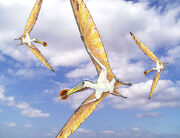 Ornithocheirus was a genus of
Cretaceous
pterosaur. The largest species were some of the largest flying animals of all time.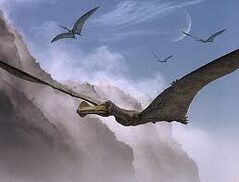 Stats:
Smaller Species (wingspan under 3 meters)
Health: 75
Strength: 14
Stealth: 5
Larger Species (wingspan over 3 meters)
Health: 140
Strength: 25
Stealth: 3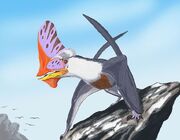 Tupandactylus is a
Cretaceous
pterosaur from South America.
Health: 50
Strength: 10
Stealth: 6
Sinosauropteryx was a small carnivorous dinosaur of
Cretaceous
China.
Health: 30
Strength: 6
Stealth: 7
Late Cretaceous
Edit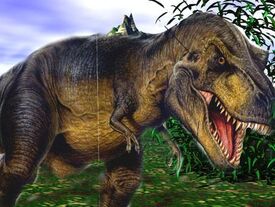 Tyrannosaurus Rex is a dinosaur that can be encountered in the
Cretaceous Period
in the
Doctor Who Expansion
. They live in North America.
Ad blocker interference detected!
Wikia is a free-to-use site that makes money from advertising. We have a modified experience for viewers using ad blockers

Wikia is not accessible if you've made further modifications. Remove the custom ad blocker rule(s) and the page will load as expected.