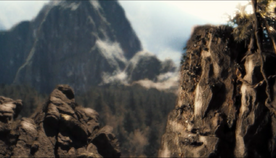 The Future Rainforest is a time period in the
Doctor Who Expansion
. It can be
visited
by the users of TARDISes and Void Manipulators. Time Corridors and Anomalies may also open to this point.
Description
Edit
The Future Rainforest is a tropical, semi-mountainous region speculated be present 500 million years in the future.
Inhabitants
Edit
Ad blocker interference detected!
Wikia is a free-to-use site that makes money from advertising. We have a modified experience for viewers using ad blockers

Wikia is not accessible if you've made further modifications. Remove the custom ad blocker rule(s) and the page will load as expected.